Transforming patient entertainment into engagement
HOW WE CHANGED THE CHANNEL WITH A DILIGENT SELECTION PROCESS
Henry Ford Health System's desire to provide a more consistent patient engagement offering across its five hospitals required facing the challenges of aged infrastructure, standardizing different equipment, reconciling differing contract and cost models, and navigating today's patient interactive landscape while also needing to unite stakeholders across departments, hospitals and geography.
In this webinar, you'll learn:
How to unite and invest all stakeholders in a technology selection process.
The benefits of a supplier workshop as part of your RFP process.
Ways an interactive solution can improve patient experience, standardize care and reduce costs.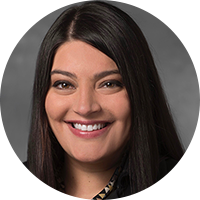 Vanessa Mona
Director of Care Experience for Henry Ford Health System
Vanessa has been with the Henry Ford Health System (HFHS) for over 20 years. She started in Quality Management, where she has applied her passion and knowledge to help improve the overall patient experience. She is the System Administrator for RL6: Feedback and Press Ganey, Cipher Health and SONIFI. Vanessa was integral in the development and deployment of HFHS Culture of Caring, System Patient Education and Entertainment system, Rounding and the HFHS HRO Journey deployment.