The power of integrated education
Harness the capabilities of an interactive system
With so much focus on reducing readmissions, avoidable days, and length of stay, all while also improving patient experience, the need for better patient education processes and outcomes has never been greater.
In this webinar, you'll learn:

Tips from real-world customers
Multiple education delivery methods
Adoption strategies for patients and staff
How interactive platforms deliver measurable impact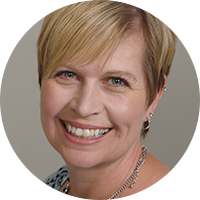 Julie Westrick
Clinical Education Specialist for SONIFI Health
Julie brings extensive experience in women's & children's care to our clinical team and a passion for inspiring nurses and improving patient care. Julie is a Registered Nurse who holds a Master of Science in Nursing (MSN) with an emphasis on Leadership in Health Care System, and also certified in Inpatient Obstetrics (C-OB), Electronic Fetal Monitoring (C-EFM), and Certified Patient Experience Professional (CPXP).