Strategies for influencing education outcomes
Interactive systems inherently make prescribing and viewing patient education easier, but you can do even more to reach your goals.

Watch this webinar to:

Discover new patient education best practices proven to support positive outcomes

Learn about common pitfalls and how to avoid mistakes

See how syncing interactive strategies with clinical team practices drives results

Understand how usage data and reporting can aid in improving outcomes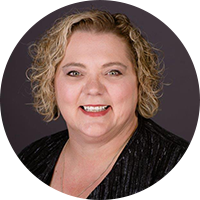 Patti Lael
Clinical Education Specialist for SONIFI Health
Patti has a wealth of on-floor knowledge as well as patient advocacy experience and creative strategies for maximizing reimbursements. She has a Bachelors of Science in Nursing (BSN), Registered Nurse (RN), CCRN-K Certified – Acute/Critical Care Knowledge Professional, and Certified Patient Experience Professional (CPXP).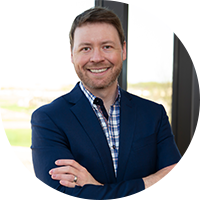 Austin Winberg
Director of Clinical Outcomes for SONIFI Health
Austin is responsible for health outcomes research and ROI studies with SONIFI Health customers. Austin has been with SONIFI Health for 7 years. Prior to joining SONIFI Health, Austin was a program director for Sanford School of Medicine at the University of South Dakota. Austin holds a Master's Degree in Counseling Psychology from the University of South Dakota as well as a Bachelor's Degree in Psychology from Augustana University. Austin is a current member of HIMSS and the Beryl Institute. Austin's research has been published in Health Promotion Practice, American Journal of Health Promotion, Journal of Healthcare Information Management, among other publications.