What can your team do to help patients have successful outcomes after discharge?

In this webinar, see examples of how interactive, EHR-integrated technology can reduce length of stay, improve outcomes, and keep patients engaged and empowered from admit to discharge and beyond.


Learn the value of using:

Risk factor screening
Patient-specific care plan displays
Education prompts
Meds-to-beds options
Health portal registration reminders
Discharge checklists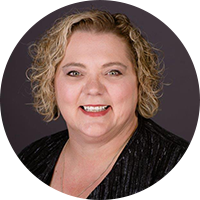 Patti Lael
RN, BSN, CPXP
Clinical Education Specialist for SONIFI Health
Patti Lael has a wealth of on-floor clinical knowledge, as well as patient advocacy experience and creative strategies for maximizing reimbursements. She has a bachelor's of science in nursing (BSN), and is a Registered Nurse (RN), CCRN-K Certified – Acute/Critical Care Knowledge Professional, and Certified Patient Experience Professional (CPXP).